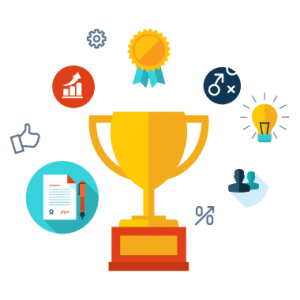 Testimonials
Here at LeadLocals.com we take our work very seriously. With over 20 years in the SEO industry we have made a lot of connections and we've helped out many companies, from small local businesses to larger corporations. From Affiliate websites to Startups and Ecommerce websites.

Below are just a handful of testimonials we've gotten over the past few years. Be sure to check out a few of our case studies as well!
"Clint and I have shared lots of conversations even with some tactics to help with my own marketing skills. Clint is out there helping other affiliates and marketers expand their horizon, making sure they don't fall in the trap of the easy money online. Clint has provided me great feedback on my own stuff and his community is as powerful as his teachings."
Ian Fernando
http://www.ianfernando.com/
"I've know Clint for some time via the blogosphere of the IM world. He's a very knowledgeable guy when it comes to SEO, PayPerClick and online marketing in general. He's also very technical in nature, and his blog has helped me on more than one occasion in the past with customizing and tweaking the software tools I use in my business. I highly recommend consulting with Clint for your next SEO or Pay Per Click project if you need a knowledgeable and skilled expert behind the wheel."
Wes Moehlenbruck
http://ca.linkedin.com/in/masterlesssamurai
"Clint is well known and respected in the SEO industry. Not only is he aware of most recent changes (think about Google updates) he also always provides a lot of out of the box thinking to get better search engine results. If you're looking for a local seo specialist, definitely get an appointment with Clint to discuss any details about your needs. Thumbs up from me." - Owner, WEBclay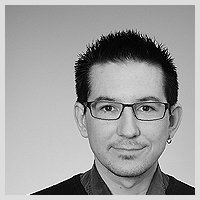 Manuel Merz
http://www.webclay.ch/
"Simply put I could not have built my website without Clint Lenard. The complexity involved with building a private social network website for education was overwhelming, but Clint helped me pull it all together. His expertise in PHP and MySQL was invaluable. From 2007 to 2013 when I finally donated the site to education Mr. Clint Lenard was my primary technical resource and I couldn't have done it without him."
I enjoyed working with Clint. He made a number of corrections to my site that needed to be made, although we weren't able to resolve the decline in traffic. Overall it was a good experience and I would recommend him as he was easy to work with and knowledgeable.
SEO Expert Needed to Troubleshoot Traffic Decline
Great freelancer. We were in a real bind with our site tanking and Clint came in and immediately spotted severe problems that we did not see. His recommendations made an immediate and heavy impact is now well on its way to a steady recovery. I'd highly recommend Clint, he knows his trade. We'll be using him in the near future for other SEO tasks we have slated for our site. Thank you Clint! - Vito M.
SEO & Google Penalty Audit for Sharp Decline in Traffic – Classified Ad Site 1 million + Pageviews
Clint is a skilled SEO specialist. I will use again
Moved Website to New Domain
Great job all around. Had some good insights and provided actionables of potential value.
SEO Expert Needed to Troubleshoot Traffic Loss on Established WordPress Health Blog
It was great working with Clint. He's very knowledgeable on SEO and helped us build our SEO rankings. Look forward to working with him again.
Needed Expert SEO consultant to optimize website