Thanks to the fast growth of smart HVAC systems and products, as well as a booming real estate economy and new construction, the HVAC industry is projected to reach over $350 billion dollars by 2030. 
In fact, an ASHRAE Journal 2019 Attendee Survey on HVAC&R Industry Trends shows that 87.9% of those that responded to the survey rated their business prospects as "good" and "excellent" for 2019, while 28.2% said their business prospects were "excellent". 
While that is great news for your industry, for YOU it also means new competitors are popping up and causing you to lose out on potential booked jobs. 
It's getting tougher out there.
Did you know there are over 105,000 HVAC companies in the United States?
While employees want to get paid more, with better benefits, new HVAC companies are creating more havoc for your company.
You need more revenue, but those lottery tickets aren't going to do the trick, unfortunately. 
What you need is a way to get more warm leads calling your phone number and booking appointments. But you've been down that road where you were promised amazing results from a marketing agency that promised you they were different. 
Or maybe you've purchased leads from one of the many "lead gen" experts that have popped up over the years that didn't even break even in the end. 
We get it. We've all been burned before. That's the reason we actually are different. 
FACT: 97% of consumers go online to find local companies to work with.
We'll assume the other 3% either "have a guy" or "know a guy". 
This means that when someone wants to find an HVAC company they will typically search Google, and if you are not in the top 5 results or showing up in one of the top ad spots, you are missing out on a potential customer.
And, as you might have guessed, this is where we come in.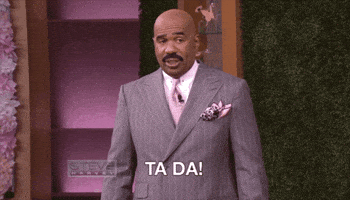 Our goal is to get you to the top of the search engine(s) for search terms that your potential customers are using to find your services. 
Once they click on your listing (organic or ad) they will end up on your website, which will be optimized for more conversions – meaning more phone calls, SMS text messages or emails. Your preference, of course.
But that's not all.
Your ads will also follow them around whenever they go to other websites using "retargeting" methods. 
On top of all of that, you'll also have the ability to keep those leads warm and longer-term as you utilize email marketing that we put together. 
All without you needing to learn new technologies or worry about calling people for follow-ups, etc. 
Everything is done by us.
Our HVAC Marketing System includes:
If you don't have a website we will discuss design options
If you do, we will run reports on your current website
Our team will research and create a keyword list for your website
We will show your our process and how it will work for you
You'll have a much better idea of what it takes to book more jobs
Let Us Get You
More Booked Jobs,
Today